Gateway Community Church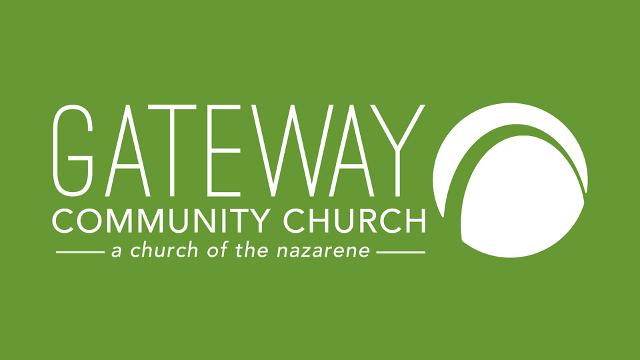 Gateway Community Church is all about helping broken people find wholeness in Ch
Website: http://gatewaycommunitychurch.org/
Gateway Community Church is a vibrant congregation with a bright future and a proud heritage. You will find men and women excited about what God is doing and concerned about their community. There are opportunities for involvement in small groups, Sunday School, and many other individual ministries where we learn from God's Word and seek His Spirit.
Our Sunday morning services are full of life with songs from the present as well as standards from the past. Our desire is for new families to get connected with a small group for accountability and ministry. If you are a visitor to this site please check out small group ministries as well as specific departments within the church.
We have a tremendously talented staff of young ministers who lead by example and have vision for their departments. Our love for children and teenagers is obvious to anyone who visits on a Sunday, Wednesday night, or for a special event.
Click here to find out more about the Church of the Nazarene doctrines and core beliefs.
Be sure to visit our Facebook page!
Contact
Gateway Community Church
584 Franklin Rd, FRANKLIN, TN 37069
Sponsor Recognition
If you would like to get recognized as a sponsor on our website, please let us know and we will add your company into the appropriate category of sponsorship.
Membership Levels
How to Live Sent
According to Dr. Amy Sherman, there are at least 4 ways to Live Sent:
1. Bloom where you are planted.
Care to help build the Kingdom right where God has you assigned in the marketplace?
2. Start something new.
Do you have a passion for addressing an unmet community need? Consider forming either a for profit or nonprofit company and start something new.
3. Give your skills (vocational) away to a community ministry.
Is there a community ministry that could benefit from your vocational skills and talents?
4. A Church Big Vision for the City.
Does your church have a Big Vision for the City? Do you have one and want to encourage your church to consider helping you to develop it?

Living Sent Ministries Growth Track
1. Attraction: Become inspired to live out your Christian faith at work
Register and attend one of our monthly inspirational meetings and events.
2. Incarnation: Learn how to serve and lead like the greatest leader to ever walk the earth
Contact us about serving in a Christian Executives Group (CEG) and/or a church "Men or Women at Work" teaching and equipping class.
3. Mission: Do one more thing vocationally to advance the cause of Christ
Contact us for information on how to prepare and implement a Ministry Action Plan (MAP).
4. Transformation: Transform your heart, the organization you serve, and the community around you
Let us know if you wish to learn more about spiritual transformation.
Jerry's Message
The purpose of Living Sent Ministries is to inspire and equip business and professional leaders to live out their Christian faith. It is about "Connecting Sunday to Monday". A core principle of Living Sent Ministries is that God gave you your business or job (vocation) to build the Kingdom.
Invest in the Kingdom