Mr. Kevin Gregory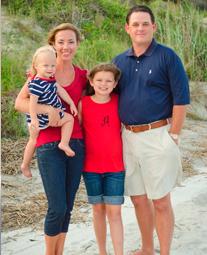 Posted: 4 yrs 1 mth ago
President Tenvision, LLC
Abby's Story
Mr. Kevin Gregory, President, Tenvision Ultrasound, LLC, has a heart for the unborn. Through Kevin's Company, he distributes ultrasound devices to crisis pregnancy centers. Here is a recent story about Abby who received an ultrasound exam in Hollywood, California.
Abby, a 42 year old woman, came into our clinic wanting an abortion. She's married with three grown children. One of the first things she stated to her counselor is that she is very fearful of having an abortion. She heard that it could endanger her life. However she felt it would be better for her to abort, because she has a very serious heart condition and was scared of carrying to term and of the delivery. She also stated because of her age she's concerned that the baby would have some kind of birth defect.
The client told us she is Catholic and goes to church regularly. When asked how she feels about having an abortion she said, "I know I will feel guilty, abortion is wrong."

The client then asked, "At what stage is the fetus a baby?" We showed her fetal development and told her according to her dates, she was approximately 8 weeks. She looked at the photo of an 8 week fetus and said, "Oh, It's a baby!" We showed her how the heart is beating by 21 days after conception and the brain waves are detected by 40 days. We ran a pregnancy test on her and it was positive. She asked us to give her the abortion information. After we went over all the procedures and risks, she stated she did not want to take that chance.

We encouraged her about adoption options out there for her. Even in her worst fears of birth defects. We told her about a program that has a waiting list of people ready to adopt special needs children. She stated she never heard of a place like that. She wanted to know more about it.

We took her into the ultrasound room and saw the baby inside her. She was about 7 weeks pregnant. She was smiling and appeared to have a new heart about her situation. We began to share with her God's plan for her and her baby. We showed her a brochure called What Does God Say About Abortion and read Romans 9:20 to her. "But who are you old man, to talk back to God? "Shall what is formed say to Him who formed it, 'Why did you make me like this?" We shared with her, God makes no mistakes. Everything He makes is perfect. We encouraged her in the Lord with scriptures like Phil. 4:13 "I can do all things through Christ Jesus who strengthens me." We explained to her how she is saved by grace alone through faith alone and not by works. We asked her if she is willing to turn from her sins and put full trust in Jesus Christ, making Him Lord over her life and she stated, "Yes." So we prayed a prayer of faith with her.

She was so happy. She stated, "Everything happens for a reason, I know God sent me here because I had an appointment at the abortion clinic but decided to come here instead." God made a way of escape for Abby today.
Written God Stories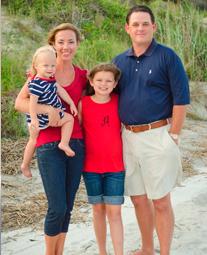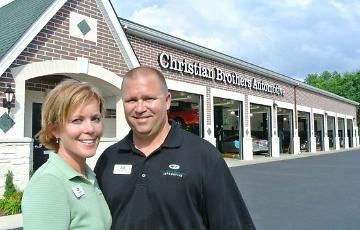 How to Live Sent
According to Dr. Amy Sherman, there are at least 4 ways to Live Sent:
1. Bloom where you are planted.
Care to help build the Kingdom right where God has you assigned in the marketplace?
2. Start something new.
Do you have a passion for addressing an unmet community need? Consider forming either a for profit or nonprofit company and start something new.
3. Give your skills (vocational) away to a community ministry.
Is there a community ministry that could benefit from your vocational skills and talents?
4. A Church Big Vision for the City.
Does your church have a Big Vision for the City? Do you have one and want to encourage your church to consider helping you to develop it?

Living Sent Ministries Growth Track
1. Attraction: Become inspired to live out your Christian faith at work
Register and attend one of our monthly inspirational meetings and events.
2. Incarnation: Learn how to serve and lead like the greatest leader to ever walk the earth
Contact us about serving in a Christian Executives Group (CEG) and/or a church "Men or Women at Work" teaching and equipping class.
3. Mission: Do one more thing vocationally to advance the cause of Christ
Contact us for information on how to prepare and implement a Ministry Action Plan (MAP).
4. Transformation: Transform your heart, the organization you serve, and the community around you
Let us know if you wish to learn more about spiritual transformation.
Jerry's Message
The purpose of Living Sent Ministries is to inspire and equip business and professional leaders to live out their Christian faith. It is about "Connecting Sunday to Monday". A core principle of Living Sent Ministries is that God gave you your business or job (vocation) to build the Kingdom.
Invest in the Kingdom