Mr. Matt Rucks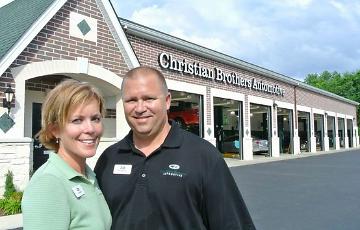 Posted: 3 yrs 8 mths ago
Owner, Christian Brothers Automotive-Hendersonville, TN
Moving Forward on Faith
I have been a Christian for many years, receiving Christ at a young age, and have always been involved in church. Most of my working career was in manufacturing operations management, the last 11 years with a pharmaceutical company in South Carolina. Although I had a good career, I never loved my work, but never would have considered leaving a comfortable place. For that matter, my Christian walk was stagnant…..comfortably stagnant. I did not know it at the time, but I needed a challenge and a change.
On July 16, 2009 , I was laid off and my world turned upside down. As typically happens in those situations, I immediately fell to my knees. Right from the start, I prayed for an opportunity to be a better Christian in my work life as well as a job I would enjoy. I knew that my former co-workers would have said I was a nice guy, good family man, or other decent things I hope, but would have had to speculate to even know if I was a Christian. It is amazing that realizing that short-coming was one of my first convictions, how in a moment of great need things become clear.
Early in my job search I heard about a franchise opportunity with a business based on Godly principles. My wife Lee was probably worried about my sanity when I started talking about opening up an auto repair shop. Normally my personality would have been to plug into the same comfortable situation…..and get the same results. For some reason this was different, and I felt strongly that this was God's sense of humor….ask to be a better witness and I'll put MY name on your shirt and place of business!
We went through the interview process quickly with Christian Brothers Automotive, and in late August 2010 went to the final interview process in Houston, TX with intentions of opening a shop in South Carolina. However, the owner, Mark Carr, presented an opportunity in a suburb of Nashville. We visited Hendersonville, prayed, and felt comfortable that the uncomfortable prospect of moving was following God's call. (That is a "long story, short"!) Although we were leaving most of both of our families behind, everything fell into place, and we knew we were going where we needed to be. That confidence made the stress of moving to a new city, new church, new schools, and a new career much easier to handle. Thankfully, throughout those trying months, God left us enough subtle signs that we were on the right path. I could tell several stories about how He kept showing us and reminding us, and we appreciated those little crumbs.
During a morning men's Bible study last fall as we were preparing to move and start a new career ,I learned a lesson that helped me through those uncertain times. We were reading through the Book of John. In my preparation for Chapter 9, I skimmed over the old familiar story of Jesus healing the blind man with spit and mud and sending him to wash in a pool. I had heard it many times, but had never really thought about it from the blind man's perspective. In conversations with five or six other non-Bible scholars, we dug into some of what he might have thought. If I knew that Jesus could heal me instantly, but chose to spit on the ground and put mud in my eyes and then instruct me (a blind man) to go to a pool, I hope I would have had the faith to do as instructed. Most Christians probably grasped that lesson as children, but it never dawned on me until I needed it.
I asked God for a job I would enjoy and be able to live my faith. My answer probably would not have involved opening an auto repair shop and moving my family. I would have preferred immediate sight, but God's answer is perfect and far better than mine. He knows what I needed and provided after gently placing mud in my eyes and sending me and my family to Tennessee. I am looking forward to what He is going to show me!
Written God Stories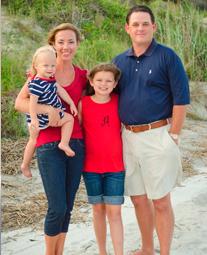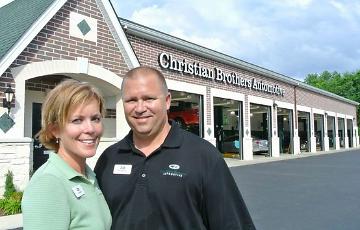 How to Live Sent
According to Dr. Amy Sherman, there are at least 4 ways to Live Sent:
1. Bloom where you are planted.
Care to help build the Kingdom right where God has you assigned in the marketplace?
2. Start something new.
Do you have a passion for addressing an unmet community need? Consider forming either a for profit or nonprofit company and start something new.
3. Give your skills (vocational) away to a community ministry.
Is there a community ministry that could benefit from your vocational skills and talents?
4. A Church Big Vision for the City.
Does your church have a Big Vision for the City? Do you have one and want to encourage your church to consider helping you to develop it?

Living Sent Ministries Growth Track
1. Attraction: Become inspired to live out your Christian faith at work
Register and attend one of our monthly inspirational meetings and events.
2. Incarnation: Learn how to serve and lead like the greatest leader to ever walk the earth
Contact us about serving in a Christian Executives Group (CEG) and/or a church "Men or Women at Work" teaching and equipping class.
3. Mission: Do one more thing vocationally to advance the cause of Christ
Contact us for information on how to prepare and implement a Ministry Action Plan (MAP).
4. Transformation: Transform your heart, the organization you serve, and the community around you
Let us know if you wish to learn more about spiritual transformation.
Jerry's Message
The purpose of Living Sent Ministries is to inspire and equip business and professional leaders to live out their Christian faith. It is about "Connecting Sunday to Monday". A core principle of Living Sent Ministries is that God gave you your business or job (vocation) to build the Kingdom.
Invest in the Kingdom