A Marriage Murdered: A Case of Mistaken Identity by Chris Wagner
Posted: 0 sec ago
January 22, 2016
A Case of Mistaken Identity
I was talking to my Daddy yesterday, actually for quite a few days now, about what I should talk about for these precious few minutes… I offered several suggestions and my Daddy really enjoyed my enthusiasm about all of those, but He was really convincing to me that, even though all of those are just fantastic, there was one in particular that all of the others just pale in comparison to. It's a murder mystery; "A Case of Mistaken Identity".
"Ok, Daddy! This one's yours:"
It was Sunday morning, June 9, 2013. The pastor called for anyone to offer a "praise" for anything they were thankful for that week. A fellow near the front raised his hand and proudly reported "I am thankful for a wife who loves me!" as he held her hand. They would soon be celebrating their 21st wedding anniversary after all. The pastor happily acknowledged the report. The fellow and his wife were very faithful in attendance and actually helped out quite a lot around church; you could say they were "fixtures" around there and both well-known and well-liked by seemingly everyone. From all appearances, the couple was doing great and really had things together…from all appearances…
It was mere hours later from that Sunday morning that the fellow's wife pulled into their driveway with a new car she had bought that day, packed a few things and drove off at 12:05 AM; the man standing in the driveway numb with disbelief. The Enemy of God and humanity was laughing…
Unimaginable chaos unfolded in the following weeks as painful secrets were revealed seemingly day after day after day. The man became blind with unbelievable emotional pain and rage and set out to force his separated wife back and into ultimate submission or rather, humiliation, using any method the Enemy would scream into his head over the next several weeks. He had been trained to be a "master manipulator" you see; at least that's what the Enemy had seduced him into believing. That plan soon back-fired just as the Enemy had planned and the man found himself feeling so incredibly hopeless that he loaded up a rifle in his car, drove to a nearby department store where he bought a tarp, duct tape, rope and an expensive bottle of a particular perfume that he had loved his wife to wear in years gone by. He headed out toward his accepted destiny where he planned that he would end his life on earth beside a medical school's morgue doors.
A marriage had been murdered; a family and reputations destroyed, and a man's soul is minutes away from eternity. The Enemy of God and humanity was laughing…
What in the world had happened?! How was all of this even possible?!
What the man didn't know is that both he and his wife had been willing victims of a sinister kid-napping and programmed identity crisis that had been carefully planned and hidden from them, as it has been for many humans for centuries; well, nearly since God said "Let Us Make Man In Our Image". See, soon after God created His crown jewel masterpieces, the ones we know as Adam and Eve, along came the Enemy of God to tempt humanity into believing that God was really a fearful bully who was withholding the choicest information in the universe, that being the Knowledge of Good and Evil, in effect convincing Adam and Eve to willingly hand over and forsake their already perfect identity and position in exchange for terror and death.
Yes, both the man in this story and his wife were professing, practicing, yea truly "Christians" in most every observable sense. However, like has happened throughout time as we know it, the Enemy of God and humanity has laid carefully crafted tempting traps that lured, especially the man, into allowing evil into his life and home increasingly over the years to the point where the Enemy had nearly unlimited control of his entire family. Ever heard that you can boil a frog alive if you only turn up the heat just gradually over time? So it sadly happened to this man, his wife and their son. The wrong god was on the throne of their hearts.
The man, by providence, was supernaturally protected and helped to a psychiatric hospital which he would be in and out of for following weeks with really no lasting solutions. On August 18, 2013, God had planned a supernatural encounter for the man, if he would be willing to listen and take a chance; and he did! Through a small group of Godly friends met that day, the Holy Spirit of God began to reveal Himself like never before and, layer-by-layer, remove the spiritual "grave clothes" that had been wound and woven around the man's heart and mind for so many years. His now ex-wife, gone forever and in the arms of another, his adult son gone and hating his father, events eventually led the man to spend over a another solid month in a psychiatric hospital where every known medical treatment for a broken heart was administered, but failed.
Then one day, the man woke up in a hospital bed, finally realizing that nothing was working; man could not help him at all; man could not heal him at all.
By this time, the patient, consistent, loving work of the Holy Spirit of God had broken through just enough that the man finally saw, and believed, the truth of who he really was – a born again child of the Living God of the Universe, created and destined to be a living vessel carrying the unmerited, unlimited, unconditional, pure love poured into him with abandon by His Heavenly Father. The man readily collected himself and his few belongings and checked himself out of the hospital with the amazement and blessing of the attending physicians. More amazing things followed that further worked together to rebuild a man from rubble, and the man grew.
Within short months, being fully surrendered now to the Sweet Holy Spirit of the Living God like never before, seeing with new eyes and hearing with new ears, the man was led to lovingly share sweet discoveries of forgiveness, mercy, power and grace with his now ex-wife – not expecting anything at all in return, but having whole confidence that the God of the Universe that the man now knew also as "friend" desired the same discoveries of pure love the man had experienced to be realized by all of humanity…
My high school sweetheart, Melissa, and I were remarried on September 20, 2014. We now celebrate many anniversaries of key events each year including our first, and second, wedding anniversaries. We enjoy all of our family including our also now reconciled adult son Nathan. I am the man in this story and my Daddy, my Abba, is none other than Creator of the Universe who has my heart and who I enjoy conversations with like I never dreamed possible on this side of eternity.
All Hail! King Jesus Christ of Nazareth who came in the flesh who made all of this and more possible with His ultimate sacrifice of Himself to restore all of those who will accept that, to their created position of child of the Living God of the Universe!
And the Enemy of God and humanity was defeated…
God, You are my Story.
Christopher M. Wagner, Lebanon, TN Living Sent Ministries God Story Presenter
Written God Stories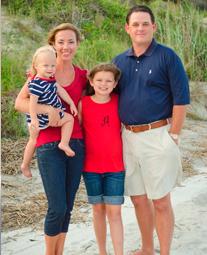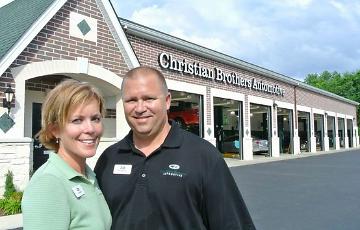 How to Live Sent
According to Dr. Amy Sherman, there are at least 4 ways to Live Sent:
1. Bloom where you are planted.
Care to help build the Kingdom right where God has you assigned in the marketplace?
2. Start something new.
Do you have a passion for addressing an unmet community need? Consider forming either a for profit or nonprofit company and start something new.
3. Give your skills (vocational) away to a community ministry.
Is there a community ministry that could benefit from your vocational skills and talents?
4. A Church Big Vision for the City.
Does your church have a Big Vision for the City? Do you have one and want to encourage your church to consider helping you to develop it?

Living Sent Ministries Growth Track
1. Attraction: Become inspired to live out your Christian faith at work
Register and attend one of our monthly inspirational meetings and events.
2. Incarnation: Learn how to serve and lead like the greatest leader to ever walk the earth
Contact us about serving in a Christian Executives Group (CEG) and/or a church "Men or Women at Work" teaching and equipping class.
3. Mission: Do one more thing vocationally to advance the cause of Christ
Contact us for information on how to prepare and implement a Ministry Action Plan (MAP).
4. Transformation: Transform your heart, the organization you serve, and the community around you
Let us know if you wish to learn more about spiritual transformation.
Jerry's Message
The purpose of Living Sent Ministries is to inspire and equip business and professional leaders to live out their Christian faith. It is about "Connecting Sunday to Monday". A core principle of Living Sent Ministries is that God gave you your business or job (vocation) to build the Kingdom.
Invest in the Kingdom