From Broken CEO to Living Sent Ministries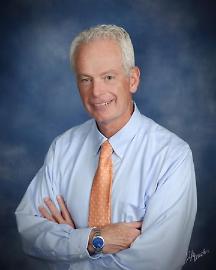 Posted: 1 yr ago
July 12, 2017
"From Broken CEO to Living Sent Ministries," Reverend Jerry L. Moll, 7.12.17
In this article, I will share the biblical basis for living sent, my personal testimony and the Vision for Living Sent Ministries. It is a God-sized Vision that can only be achieved with divine intervention.
The purpose of Living Sent Ministries is to inspire and equip business and professional leaders to live out their Christian faith. It's about "Connecting Sunday to Monday." In terms of hoped for outcomes, the ministry seeks to transform lives, businesses and cities for God's glory.
There are several scripture verses that serve as a foundation to the work of Living Sent Ministries and are a part of the story line of my life. These verses, along with the power and presence of the Holy Spirit, are driving me forward passionately and relentlessly to help build the Kingdom of God in the marketplace. I believe the verses are also important to you.
In Luke 18: 18-27, we hear from Jesus Christ about the rich young ruler and the difficulty of the rich person entering the kingdom of God. But Christ also says in verse 27, "What is impossible with man is possible with God." In other words, God loves the rich and poor alike. That means business and professional leaders, like you and me, have an important role to play in God's Kingdom.
Another scripture that has "living sent" significance is the story of the Samaritan Woman at the Well. In John 4: 1-42, we learn about the Samaritan Woman who helps bring a village to Christ and to eternal life. In addition, what is particularly striking is that Jesus tells the Samaritan Woman that he is the Messiah. In verse 26, He says, "I who speak to you am he." Jesus declares that he is the Christ, the Messiah. If we really believe what we believe, Jesus Christ flat out tells her that he is the Christ, the Messiah. There is no middle ground here. If we follow Christ, we follow the risen King of Kings.
If we really believe that Christ is who he said he is, and there is both historical evidence and faith to prove it, then the stage is set for Christ followers to live sent. Why? Because Christ clearly tell us to do so by giving us the promise of the Holy Spirit in Acts 1:8 and the Great Commission in Matthew 28: 18-20. But the call to live sent does not stop with these cornerstone verses. For instance, in John 20:21, Jesus says, "Peace be with you. As the Father has sent me, even so I am sending you." In this post resurrection upper room appearance, Christ tells the disciples that training time is over. It's time to win the world for the Kingdom of God.
How does the call to live sent directly apply to business and professional leaders? Two scripture verses immediately come to mind. First, the Old Testament Genesis 1:1, "In the beginning, God created the heavens and the earth." Put simply, in the first sentence of the Bible, God tells us that he is a God of work and our work is holy to God. In the New Testament book of Colossians, 3:23, we are instructed again: "Whatever you do, work heartily, as for the Lord and not for men."
From the preceding scripture verses, here are a few core take away principles:
God loves the poor and the rich alike.
What's impossible with men is possible with God.
Christ claims he is the Christ, the Messiah.
As believers, we are working for Christ. One's work is holy to God.
The same Holy Spirit power that lived in the disciples lives in you and me. That Holy Spirit Power healed the sick and raised people from the dead.
But we must never forget that we have an enemy, Satan, and he and his demons are on the earth. We may not see him physically but he is here nonetheless. In 1 Peter 5:8, God's Word tells us to: "Be alert and of sober mind. Your enemy the devil prowls around like a roaring lion looking for someone to devour." In Ephesians 6, 11-18, Paul tells us to put on the full armor of God. He says that our fight is not with flesh and blood but against the evil one and the spiritual forces of evil.
Do you know that business and professional leaders dedicate more than 50% of their waking hours to work-related activities? This truth, coupled with the fact that Satan roams the earth like a roaring lion looking to devour us for lunch, is reason enough to intentionally serve Christ more boldly in the marketplace.
With this biblical "living sent" backdrop, let's look at:
My personal testimony, including an early life vision before a personal radical encounter with almighty God.
What happened to shatter this early life vision-The Defining Moment of my Faith?
Answering the Call through the creation of Living Sent Ministries and the implementation of the ministry Vision.
In terms of personal testimony, I was born and raised in Michigan, the son of a businessman. I accepted Christ when I was 12 years old in a congregational church in Leslie, Michigan. My mother was the spiritual leader of our home. I was preaching at 16 years old and had delivered nine sermons by the time of high school graduation. But I didn't answer that first call.
Many years later, in my mid-thirties and on my mother's deathbed, my mother's last words to me were: "You will preach won't you son? I told her maybe and that I would think about it. Almost always our maybes are a no. My mother asked me to take decisive action with my faith but I didn't respond favorably. She saw in me what I couldn't see in myself. During that time, I was one of the youngest emerging chamber of commerce executives in the United States. I wanted to be wealthy and a man of great influence. I was achieving the goal but at great cost to me and my wife. I underestimated the importance of having ethical leaders around me and my work life was not in balance with my family life.
What happened to shatter this early life vision of business success? What was the Defining Moment of my faith? Because of not following God's will for my life, my marriage and ultimately my career became a train wreck. I left the chamber business and decided that I had been the CEO for CEOs so I would become one myself. My objective became to own my own company. Six years later that happened.
In 1994, I met my wife, Ramona, and we got married in 1996. We have two beautiful daughters Katie and Lily. What's important to know is that Ramona's first instructions to me were to find a church home. I didn't want to mess my marriage up so we immediately started attending church and I began to act more like the spiritual leader of my home. We became members of First Baptist Church Hendersonville (FBCH) in 2001 and have been members there ever since.
While I was growing in my faith at FBCH and becoming more serious about it, the "Defining Moment of My Faith" actually occurred in 2006 with the hostile takeover of my business by well intended believers. I remember one of the potential partners, the company had to be refinanced to keep operating, praying with me over lunch and a few days later calling me and saying, "We want to buy it." I said it is not for sale. After a long pause, he said we will call you back. A few days later, I was called and told "When you don't make it, we will take it." And they did. I thought how does one pray with someone on one day and then on another day actively pursue taking over your company. They were good men but we obviously didn't look at my company's situation in the same way.
In January 2006, they took possession of the business. Thirty days later, I was diagnosed with cancer. The same cancer killed my father and uncle. The end result was the total financial destruction of my family. Everything was gone but the clothes on our back and our furniture. I thought there has to be a better way of doing business than this. And even more importantly, like my mother, I had a death bed experience. For a time, we did not know if I would survive the cancer. I had a young family and a potentially fatal disease. At this time in my life, I was earnestly seeking God. On my potential death bed, God was asking me in my prayer life, "Will you follow me now?"
To make matters worse, in March 2006, the surgeon called me to say that the cancer was showing positive in my right leg. My wife and I broke down. Just when we thought it was over, our Sunday school leader told me to have faith because he and others in the church were praying. Our Sunday school class was praying for me and my family. The tests were rerun and the cancer was not in my leg. Ramona, my wife, declared a miracle in God's name.
How did I respond to this personal death bed experience and answer the call on my life? Out of this period of weakness and after two years of preparation, Living Sent Ministries was formed in August 2009. FBCH Sunday school members seeded the ministry and Ramona named it. It didn't take me long to realize that the reason to live sent is not because of a bad business deal or personal heartache. Rather, in John 20.21, Jesus commands believers to live sent.
What started out as a journey looking for better ways to conduct business ended up as a path that forever changed me and my family. Ramona and I were baptized at FBCH in 2003. Both of our daughters were saved and baptized there. For several years, FBCH poured thousands of dollars into the Moll family. A minister of the church met with me every week for over six years. Our church family stood with us and Ramona kept outwardly smiling and praying through it all. One day at a time, we fought our way back.
Today, my family teaches preschool children every Sunday morning. Ramona works for the preschool department of the church and as an Executive Assistant for Living Sent Ministries.
Out of brokenness and adversity, God not only worked in my family but also through the creation and implementation of Living Sent Ministries. As I mentioned earlier, the purpose of Living Sent Ministries is to inspire and equip business and professional leaders to live out their Christian faith. It's about "Connecting Sunday to Monday." The hoped for outcome is Transforming Lives, Businesses and Cities for God's glory.
The ministry began with prayer followed by 2010 "Men at Work" and "Women at Work" classes. Eventually in 2012, the Lord provided office and meeting space at Union University Hendersonville. Initial monthly meetings started with 30 leaders in one Middle Tennessee community and have grown to over 250 leaders per month in six cities. Over 1200 leaders are in the ministries data base. Seven Christian Executives Groups (CEGs aka small groups) are operating with more on the way.
The following 24 Month Vision of the ministry includes five functional areas and some key goals:
Attraction
Develop 10 New City Ministry Teams bringing total City Ministry Team presence to 16 teams.
Strengthen our on-line Getting Started Tool Kit for new ministry locations.
2. Incarnation
Grow from six CEGS to 21.
Launch two Christian Women's Groups (CWGs)
3. Mission
Move businesses from the concept of Living Sent to "action" by helping business leaders create 150 Ministry Action Plans (MAPs).
Partner with at least three Christian non-profit organizations which are helping transition individuals from personal hardship to stability in employment and/or in their personal lives.
4. Transformation
Deepen our understanding of city transformation by conducting a site visit to a city that has an intentional transformation strategy for its people.
Conduct a ½ day conference on social enterprise opportunities.
Foster one community-wide activity or event that addresses city transformation for that city.
5. Marketing
Design an annual fund development plan to grow revenues from $90,000 annually to $257,000.
Launch Spanish and Chinese web pages.
Facilitate a class with pastors and business leaders that promote faith at work principles from the pulpit and also strengthen the pastor-business leader relationship.
In this article, we addressed the biblical basis for living sent, my personal testimony and the 24 month Vision for Living Sent Ministries. We discussed the death bed experience of my mother and me. In closing, I wish to encourage you to start a Living Sent Ministries location in your city. God has given us an important tool in Living Sent Ministries; a tool that is ready to be exported across the United States and around the globe. We stand ready to assist you in that regard.
Just as my mother shared her death bed experience with me and I shared mine with you, we can also learn from the prophet Isaiah's death bed experience with King Uzziah. In the year that King Uzziah died, Isaiah had a radical encounter with almighty God. In Isaiah 6, verses 1-8, one sees Isaiah looking up at God, then sees himself as unworthy, an angel cleanses him of sin with a hot piece of coal, and God asks "Whom shall I send?" Will we be like Isaiah and say, "Here Am I. Send me."
To learn more about getting involved with Living Sent Ministries, contact Reverend Jerry Moll at jerry@livingsentministries.com or call and leave a voice mail message at 615-447-2520. The ministries' web site address is www.livingsentministries.org
Written Testimonies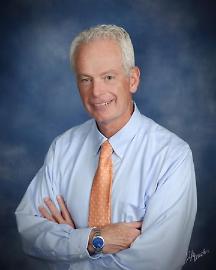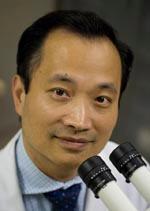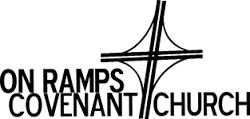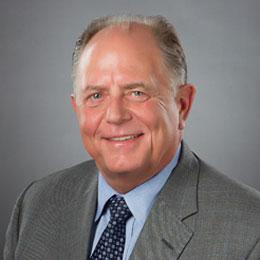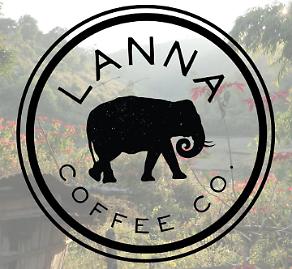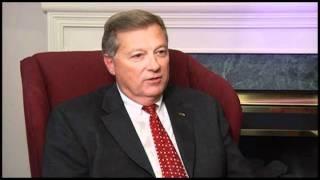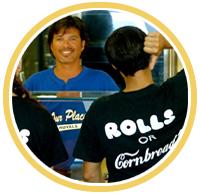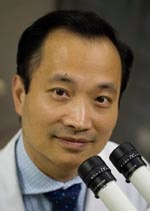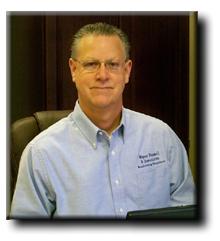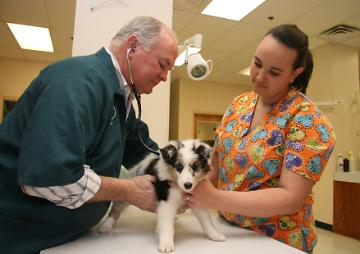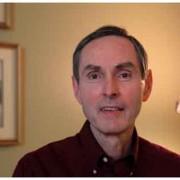 How to Live Sent
According to Dr. Amy Sherman, there are at least 4 ways to Live Sent:
1. Bloom where you are planted.
Care to help build the Kingdom right where God has you assigned in the marketplace?
2. Start something new.
Do you have a passion for addressing an unmet community need? Consider forming either a for profit or nonprofit company and start something new.
3. Give your skills (vocational) away to a community ministry.
Is there a community ministry that could benefit from your vocational skills and talents?
4. A Church Big Vision for the City.
Does your church have a Big Vision for the City? Do you have one and want to encourage your church to consider helping you to develop it?

Living Sent Ministries Growth Track
1. Attraction: Become inspired to live out your Christian faith at work
Register and attend one of our monthly inspirational meetings and events.
2. Incarnation: Learn how to serve and lead like the greatest leader to ever walk the earth
Contact us about serving in a Christian Executives Group (CEG) and/or a church "Men or Women at Work" teaching and equipping class.
3. Mission: Do one more thing vocationally to advance the cause of Christ
Contact us for information on how to prepare and implement a Ministry Action Plan (MAP).
4. Transformation: Transform your heart, the organization you serve, and the community around you
Let us know if you wish to learn more about spiritual transformation.
Jerry's Message
The purpose of Living Sent Ministries is to inspire and equip business and professional leaders to live out their Christian faith. It is about "Connecting Sunday to Monday". A core principle of Living Sent Ministries is that God gave you your business or job (vocation) to build the Kingdom.
Invest in the Kingdom