Belmont Men's BB Coach Speaking May 3rd.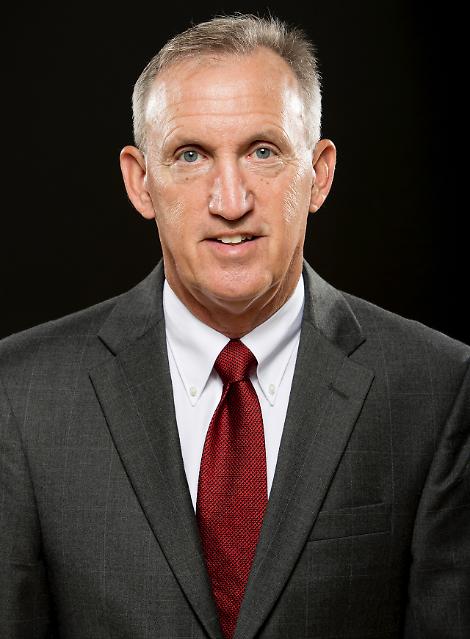 Posted: 1 yr 5 mths ago
January 20, 2017
Belmont Men's Basketball Coach to Speak re "Faith on the Court."
Join us for FREE breakfast on May 3rd at Victory Baptist Church, Mount Juliet, 1777 Tate Lane, Mount Juliet, 37122, 6:45AM-8AM. You may RSVP to ramona@livingsentministries.com or jerry@livingsentministries.com or to corky@corkycross.com You may also call and leave a voice mail message at 615-447-2520.
Coach Byrd's Bio:
One of the most successful and respected coaches in the country, Belmont University men's basketball head coach Rick Byrd has been a model of consistency in leading Belmont's transition from an NAIA institution to a perennial headliner and championship program in NCAA Division I.
Under Byrd, Belmont has reached postseason play in 10 of the last 11 seasons, including NCAA Tournament appearances in seven of the last 11 years. In fact, among all NCAA Division I men's basketball programs, only Belmont, Gonzaga and Kansas have earned automatic bids to the NCAA Tournament seven times in the last 11 years.
Since 2006, Belmont has won 15 conference championships (eight regular season, seven tournament), third-most nationally to Kansas and Gonzaga over that span.
Belmont has earned victories over nationally-ranked teams two of the last three seasons, and has victories over the likes of North Carolina, Stanford, Marquette, Alabama, Cincinnati and Missouri to its credit.
But of even greater significance to Byrd, Belmont has established an unparalleled standard of academic achievement among NCAA Division I programs. Since 2001, Belmont leads the nation in Academic All-America selections (14) and is one of only three programs (along with Davidson and Holy Cross) to rank among the nation's best every year since inception of the Academic Progress Rate (APR) .
Moreover, Belmont claimed the 'Academic National Championship' on InsiderHigherEd.com for the second time in three years and the Bruins joined Kansas and Texas as the only programs in the 2015 NCAA Men's Basketball Championship with perfect graduation rates and perfect APR scores.

In 2012, Byrd received the NCAA Bob Frederick Award for his lifelong commitment to sportsmanship, ethical conduct, and fair play.
Byrd ranks sixth among all active NCAA Division I head coaches in career victories with 742 (as of 1/18/17).
Among many career accomplishments, Byrd has been national Coach of the Year in NCAA Division I and NAIA, named district or conference Coach of the Year 13 times, and member of the NAIA Hall of Fame, Tennessee Sports Hall of Fame, Greater Knoxville Sports Hall of Fame, and Belmont University Athletic Hall of Fame.
Byrd was chairman of the NCAA Men's Basketball Rules' Committee from 2013-15, and was a voter in the ESPN/USA Today Top 25 Coaches' Poll.
Byrd and his wife Cheryl live in Nashville. He is the father of two daughters, Andrea and Megan, and a stepson, Robert Duke.
Community News
How to Live Sent
According to Dr. Amy Sherman, there are at least 4 ways to Live Sent:
1. Bloom where you are planted.
Care to help build the Kingdom right where God has you assigned in the marketplace?
2. Start something new.
Do you have a passion for addressing an unmet community need? Consider forming either a for profit or nonprofit company and start something new.
3. Give your skills (vocational) away to a community ministry.
Is there a community ministry that could benefit from your vocational skills and talents?
4. A Church Big Vision for the City.
Does your church have a Big Vision for the City? Do you have one and want to encourage your church to consider helping you to develop it?

Living Sent Ministries Growth Track
1. Attraction: Become inspired to live out your Christian faith at work
Register and attend one of our monthly inspirational meetings and events.
2. Incarnation: Learn how to serve and lead like the greatest leader to ever walk the earth
Contact us about serving in a Christian Executives Group (CEG) and/or a church "Men or Women at Work" teaching and equipping class.
3. Mission: Do one more thing vocationally to advance the cause of Christ
Contact us for information on how to prepare and implement a Ministry Action Plan (MAP).
4. Transformation: Transform your heart, the organization you serve, and the community around you
Let us know if you wish to learn more about spiritual transformation.
Jerry's Message
The purpose of Living Sent Ministries is to inspire and equip business and professional leaders to live out their Christian faith. It is about "Connecting Sunday to Monday". A core principle of Living Sent Ministries is that God gave you your business or job (vocation) to build the Kingdom.
Invest in the Kingdom